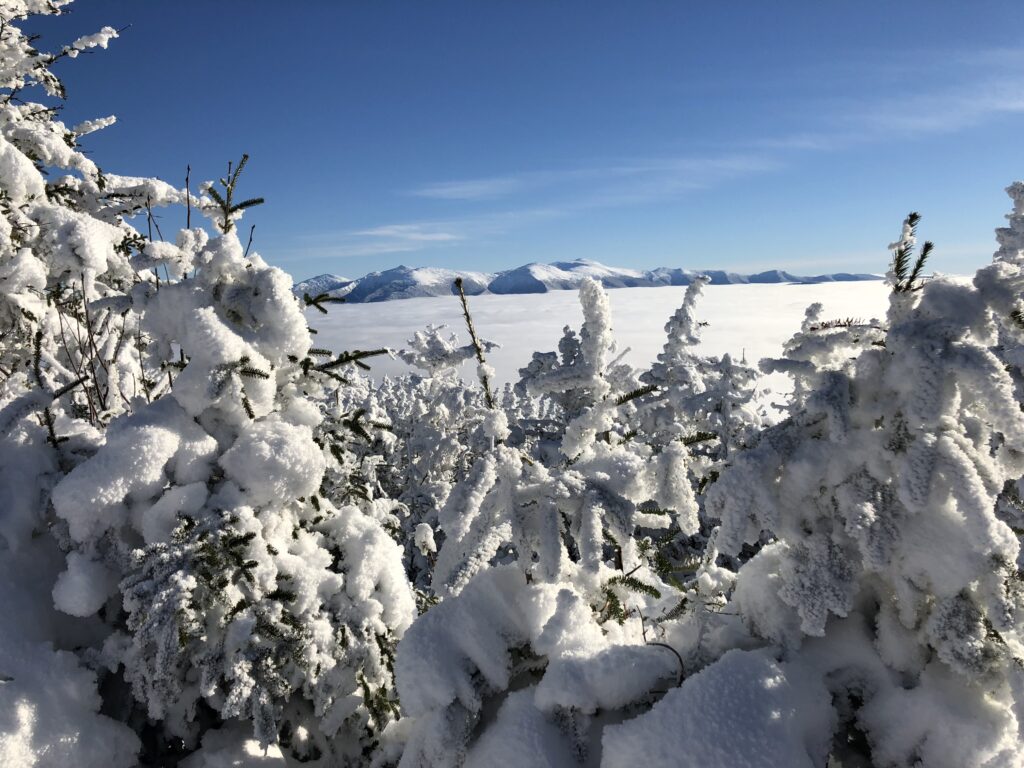 So many of us live in cold weather climates, and the word 'hibernation' often comes into play. Today we will address great winter field trips. It is what we do with winter that matters, above all we will find winter fun!
I live in New England and we have winter and, frankly, it lasts too long. Yes, I try to leave for a week or two to break it up and warm my fingers. But when March rolls around, I have usually had enough. Except for one thing: March skiing is great! So, I battle with still wanting to ski downhill at speeds that should be saved for someone much younger, or to hope that Punxsutawney Phil will not see his shadow and bring an end to winter.
How can you enjoy winter?
WINTER FUN, SAFELY INDOORS:
SUNRISES:
Winter field trips do not have to happen out of doors. in fact, sunrises from the confines of our homes are the best! Light is made of different colors, each with its own range of wavelengths. The blue and green light waves are shorter, and they bounce and scatter with more ease making winter sunrises that much better. Every winter morning I jump out of bed and run to the window like a kid running to the Christmas tree on Christmas morning. I look to the East and see a magnificent display of color. And I just watch it, and see it change with the passing minutes. The light captures my imagination again each year as the temps start to cool.
With each sunrise, I have this great feeling that I have already captured the day. I hope you can wake up and find your way to a great spot to jump start your day.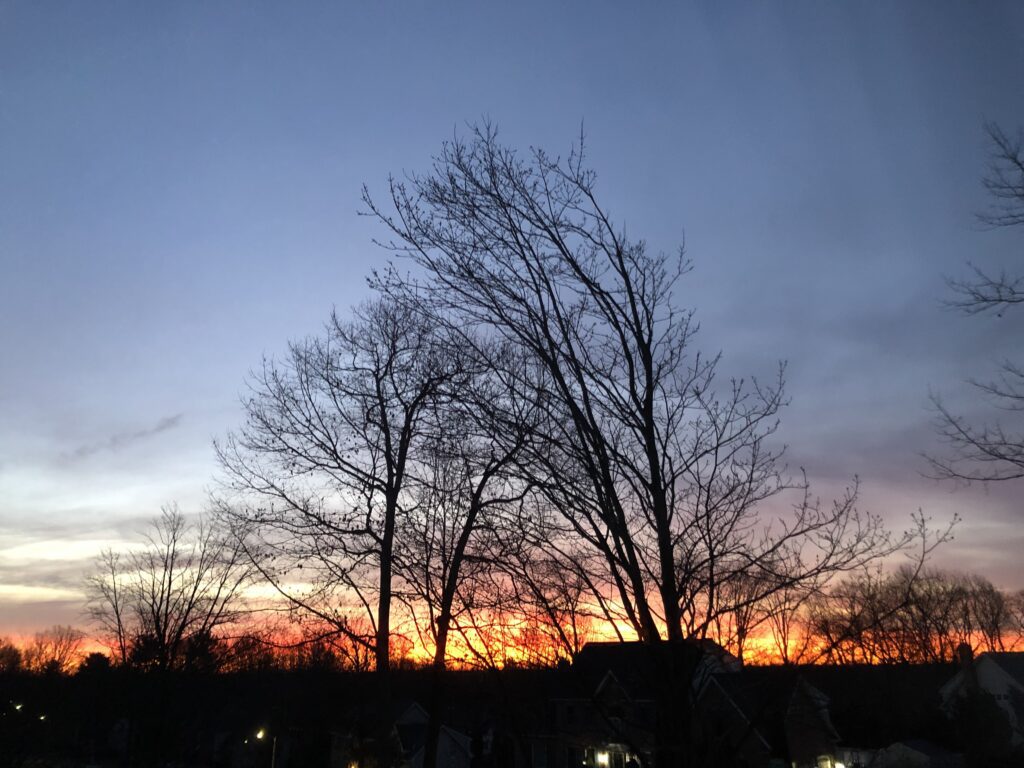 MUSEUMS:
There are still museums in my area that I have yet to visit. Above all, I cannot believe that I have never been to the Isabella Stewart Gardner Museum in Boston. Therefore it is on top of my field trip list this winter. There is a newish museum in Hudson, Massachusetts called the American Heritage Museum, this museum is all about American History as it relates to Armored vehicles, and exhibits reflecting the Revolutionary War, World War I, and more. I have driven by this museum on multiple occasions and have yet to pull over and visit. I have made a commitment to pull in next time I drive by, no matter what!
What art museum and history based museum in your state can you visit this winter?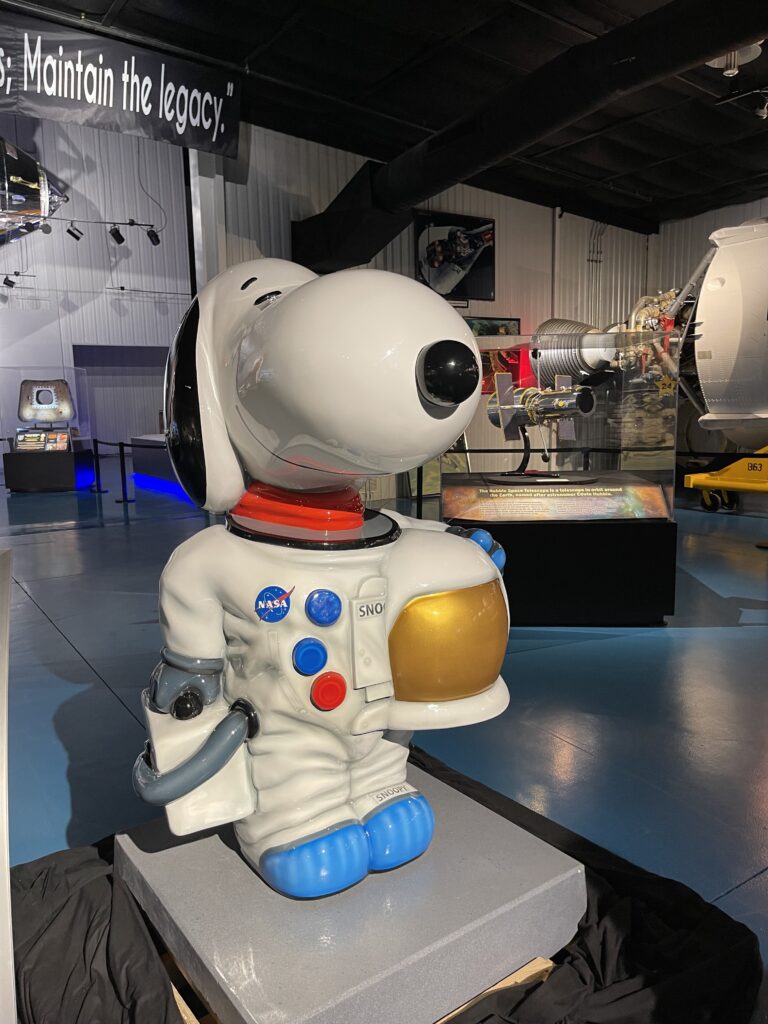 SPORTS:
Basketball and Hockey are back in full force, and we recently caught a Brooklyn Nets game at the Barclays Center and consequently, were able to see one of the greatest players of all-time (Kevin Durant) playing in person making it worth the trip.
As a high schooler I relished the winter field trips with my Uncle Rog who would take me to University of Connecticut basketball games in the middle of snow storms. There are more than 350 NCAA Division 1 mens teams and more than 350 NCAA Division 1 women's teams! As a result there are teams close to most of us. In addition, there are many Division 2 and Division 3 college basketball teams all over the country, and it is far easier to get a ticket! We went to a D-3 game last week, and had a great time. In fact, the home team came back from a first half deficit to win the game!
The high school winter sport seasons are also under way. You do not need to have a child on the team to support your local high school. Pick the girls squad or the boys and root for them all season. Follow the schedule and have multiple winter field trips laid out for you weekly.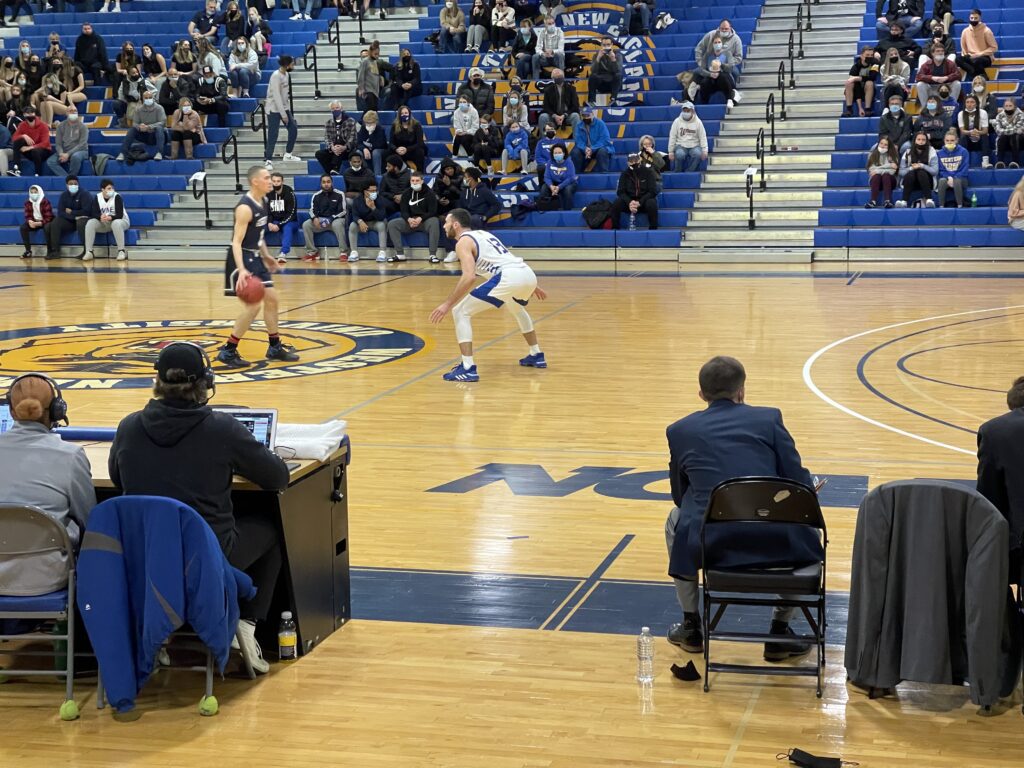 Other sports like winter track, swimming and wrestling do not draw the same attention for crowds at the Division 1 college level that basketball does, so be a sport and score a much easier ticket and cheer for the home team! For more sports field trips ideas read chapter 23 'Bad day of baseball' https://everydayisafieldtrip.com/product/every-day-is-a-field-trip-hard-cover-copy/
DINE OUT:
I love food that you only get in winter, most restaurants use root vegetables, squash, pumpkins, apples and other items from the fall harvest find themselves on plates all during the cold weather months. Embrace your favorite soups, stews, and warm drinks with the best of comfort foods and heat up your soul this season. More on food in EVERY DAY IS A FIELD TRIP, Taste Bud Bonanza. http://www.everydayisafieldtrip.com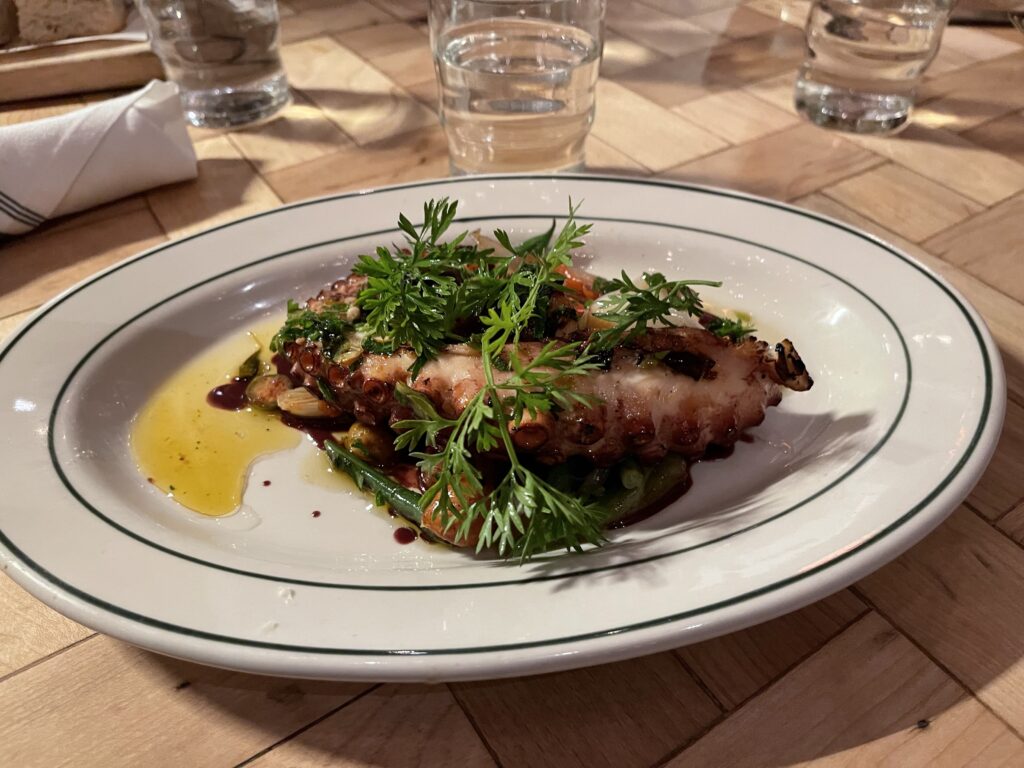 WINTER FIELD TRIPS, BRAVING THE OUTDOORS:
DOWNHILL SKIING:
Due to the COVID-19 pandemic, I stayed away from the busy mountain resorts last winter, as the slopes were really busy. I look forward to getting out there again this year. I like to go during the week when the there are not as many people on the trails. The Mountain resorts make it easy for you to pick the right time for you, as many ski resorts have night time skiing. Find the best time, the best terrain for your skill level and enjoy winter fun at its best.
CROSS COUNTRY SKIING:
This will be the first year I will be doing this activity. I am told it is one of the best exercises you can do. I plan to hit the streets of my neighborhood before the plows come out when we have snow, and hit the trails the next day. Rail trails, local parks and any large grassy area that is not plowed can be your personal training grounds.
SNOWSHOEING;
Snowshoeing is hard work. In the mountains, they say winter legs are earned! You can walk around your neighborhood with fresh snow, and feel like a champion breaking trail with the fresh powder. Or hit the local park and walk where those with boots cannot easily venture. Once you have the feel for it, you can start hiking small hills, and perhaps mountains by the time spring arrives?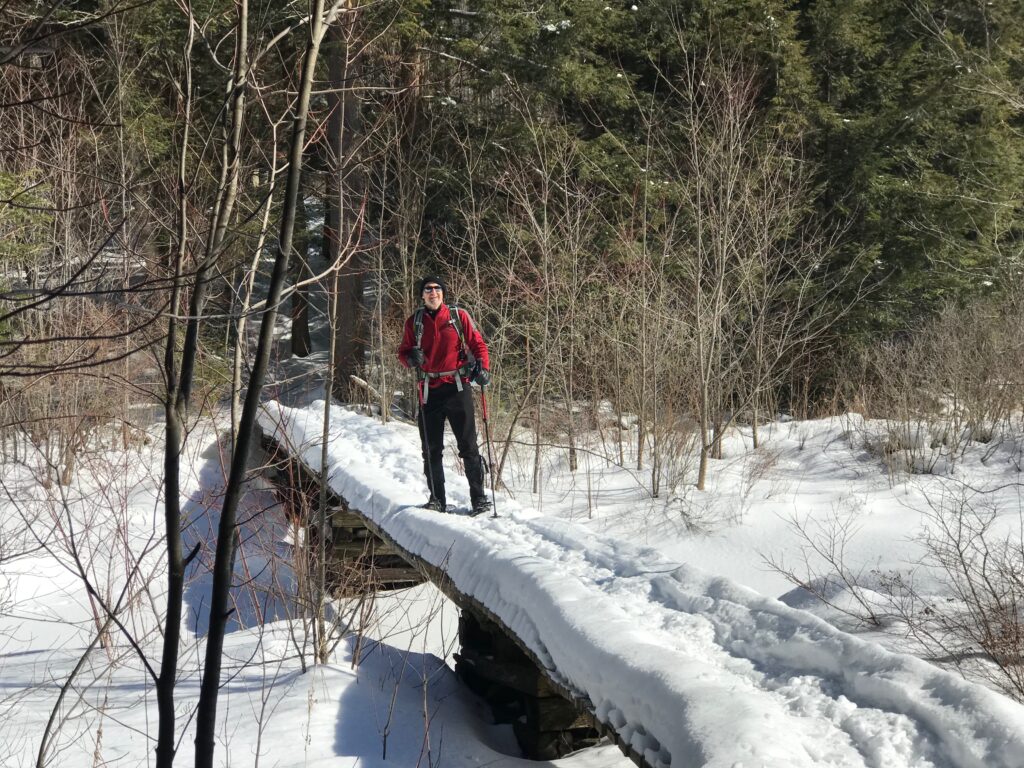 ICE SKATING:
Is there anything like skating on a frozen pond? WARNING: be sure the pond is properly frozen before venturing on the ice. There are safer outside options, for instance Frog Pond on Boston Common (OK, it's an ice rink, not a pond) or the rinks at Rockefeller Center, or Wollman Rink in Central Park in New York City. Most cold weather cities have their own version. Have you laced them up yet this year?
SNOWMOBLING:
There are literally hundreds of miles of trails in most cold weather states. Find a trail, get some lessons, rent a sled and be on your way.
WALKING:
Daily walks are still recommended in the winter. Take the storm days and very, very cold days off. Layer up and enjoy the outdoors in the winter.
BIKING:
I give up biking in the winter, but my brother has a Fat Tire Bike that he rides on the trails in the snow. Rent one first, try it out on a trail near you. If you like it keep riding!
BUILD A SNOWMAN:
Is there ever a Hallmark Christmas movie that does not include building a snowman? Make it a contest, create a theme and have a blast.
FIRE PITS:
Last year due to covid, we did so many things outside. For example we had fire pits all winter. It was great sitting under the stars, and having a s'mores every month of the year!
LIGHT FESTIVALS:
Holiday light festivals across the country usually open around Thanksgiving and close after the New year, pick one each week and choose your favorite OOOH, AHHH moments.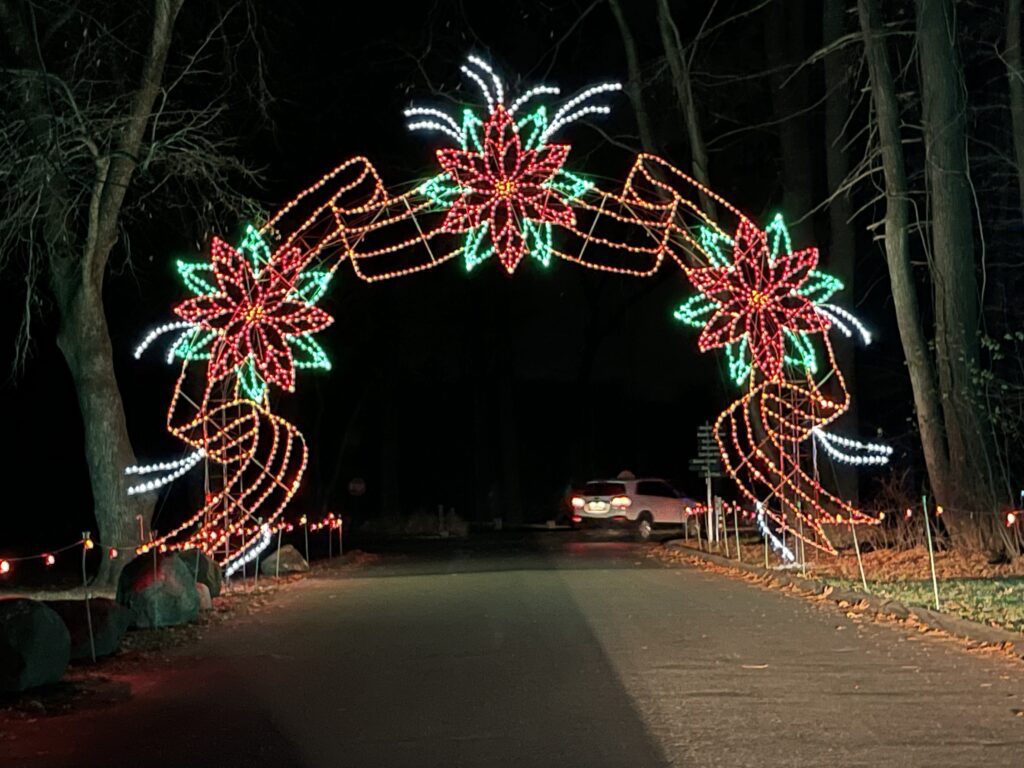 NATIONAL PARKS ARE GREAT WINTER FIELD TRIPS
There is so much to see at our parks across the country during the winter. The crowds are smaller and the beauty is off the charts. subsequently more enjoyment for you! We were lucky enough to visit the Grand Canyon, during a snow storm, we felt lucky the sights were amazing. https://www.nps.gov/index.htm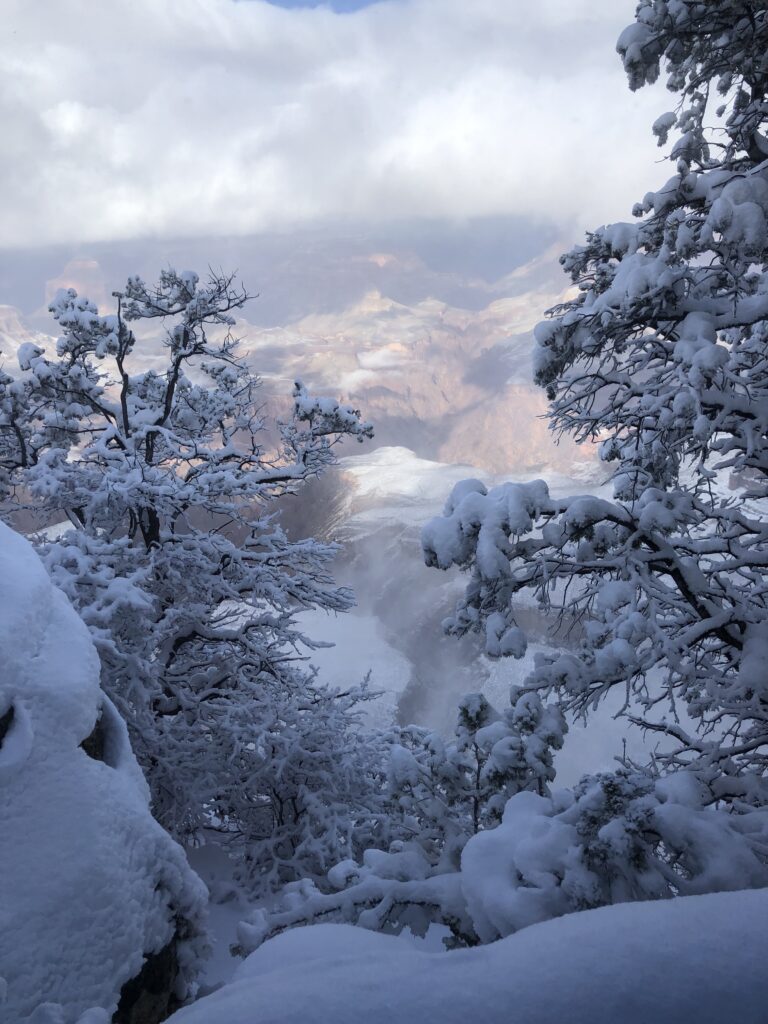 STAR GAZING:
The stars are typically better in the winter due to darker skies. Take a mini field trip to your back yard, or a park nearby.
MORE WINTER FIELD TRIP IDEAS
For more great field trips please visit http://www.everydayisafieldtrip.com
To read more EVERY DAY IS A FIELD TRIP Blogposts. https://everydayisafieldtrip.com/blog/
Join our Facebook community. https://www.facebook.com/groups/436947914091617
Happy Holidays and Happy New Year, may your 2022 be filled with fun!