IS IT FOR YOU?
In EVERY DAY IS A FIELD TRIP I write about finding field trips that are all around you. One of the field trips I have discovered is Appalachian Trail section hiking. It provides joy beyond hiking. Curious?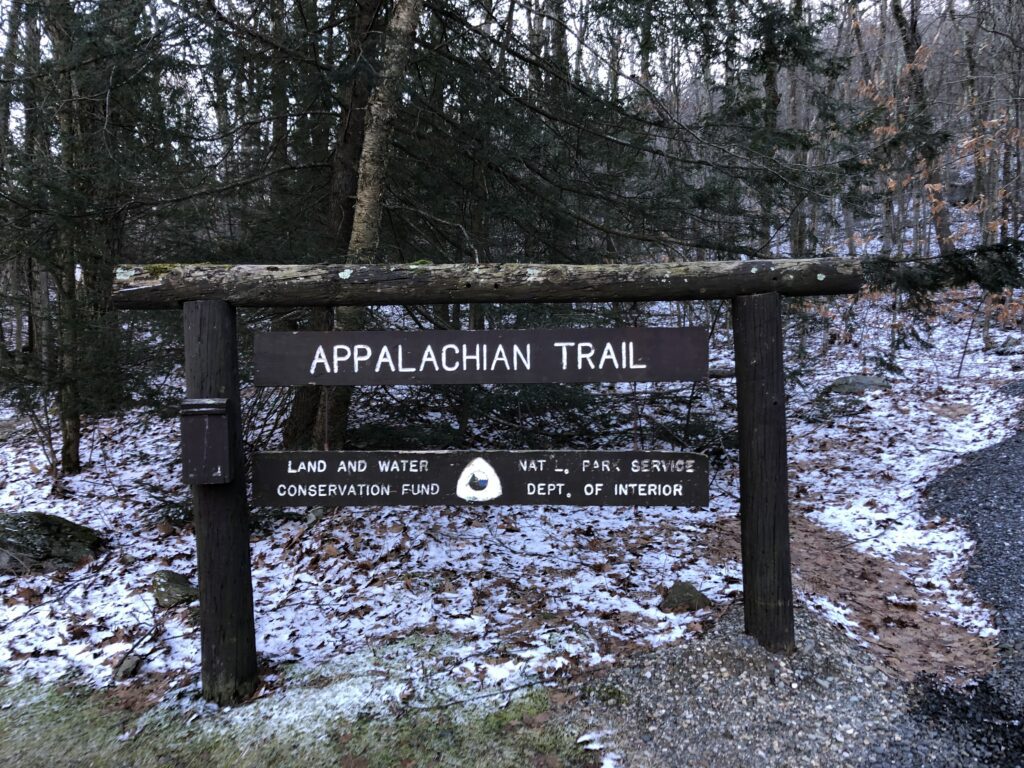 The Appalachian Trail (AT) is the most famous of the Long Trails, spanning 2,194 miles from Springer Mountain, Georgia to Katahdin in Maine.
THRU-HIKER FACTS
Many people thru-hike the trail. A thru-hike is an end to end backpacking hike. Thousands of people attempt to complete this trail every year. Most start at the Southern terminus between the last weekend of February to early April. http://www.appalachiantrail.org
For the average hiker who will hike a grueling 14-20 miles per day, this trek will take 5-7 months. Only 1 in 4 hikers who start the hike will actually finish.
I am not a fan of camping, nor am I a fan of carrying my bed with me for nearly 3-6 months. So thru-hiking is not for me. Not that there is anything wrong with it, it's just not for me.
I would thru-hike the trail, if I had a team of people picking me up at the trailhead. They would bring me to my idea of camping-The Marriott. http://www.marriott.com
AHA! MOMENT
I started section hiking when I learned about the Mid-State Trail cutting through Central Massachusetts. From the Rhode Island border to the New Hampshire border, this trail was easy for me to get to. I mixed in my hiking parters over 6 hikes to complete the trail. http://www.midstatetrail.org
I was hooked, and added the New England National Scenic trail, a 207 mile beauty that starts at the New Hampshire border in Massachusetts and ends in Connecticut at Long Island Sound. It also has the Middletown spur in Connecticut that stretches another 47 miles.
The transition to these two long trails was amazing. Hiking was no longer, just hiking up the mountain and back down.
http://www.newenglandtrail.org
HOW TO: APPALACHIAN TRAIL SECTION HIKING
ON YOUR TIME
Section hiking allows you to hike the trail at your pace when the weather suits your fancy, when you have time, and for however long you need to finish it.
OUT AND BACK HIKES
Out and back hikes is the method many solo hikers utilize, and a natural for Appalachian trail section hiking. Park at a trailhead, hike to another trailhead, then hike back, essentially hiking the trail twice. But not needing a support system and can be done at your leisure.
CAR SPOT
For me, the best way to section hike is with a friend and the utilization of the car spot. You meet your hiking partner at the trailhead where the hike will end, leave one car and drive to the trailhead where your hike will start. You get to cover more miles this way.
BIKE SPOT
Another option for the solo hiker is the bike spot. You drive to the trailhead at the end of your hike, lock your bike in the woods then drive to the trailhead at the start point. Once you reach the end of your hike you take a road route with your bike back to the car. I love the bike hike combo! You not only see the woods, but you see the back roads on your bike.
SHORT TERM BACKPACKING
Many people who section hike the Appalachian Trail, do so camping 1-3 nights. This cuts down on travel cost, and gives them a smaller more manageable portion of living on the trail.
CHOOSE THE WEATHER
I finally started my Appalachian Trail section hiking, when my hiking friend Nicole asked if I would hike the Massachusetts portion. During the pandemic shutdown, it was frowned upon to hike out of state. Seeing so much more of my home state was on tap. Mountains, cliffs, lakes, water falls, wildlife and lots of snow! The beauty of the back roads of the Berkshires was an unexpected highlight.
For Nicole and I, this meant Appalachian Trail section hiking in the snow. I cannot remember running into one person who was section hiking during the winter. Most choose the summer.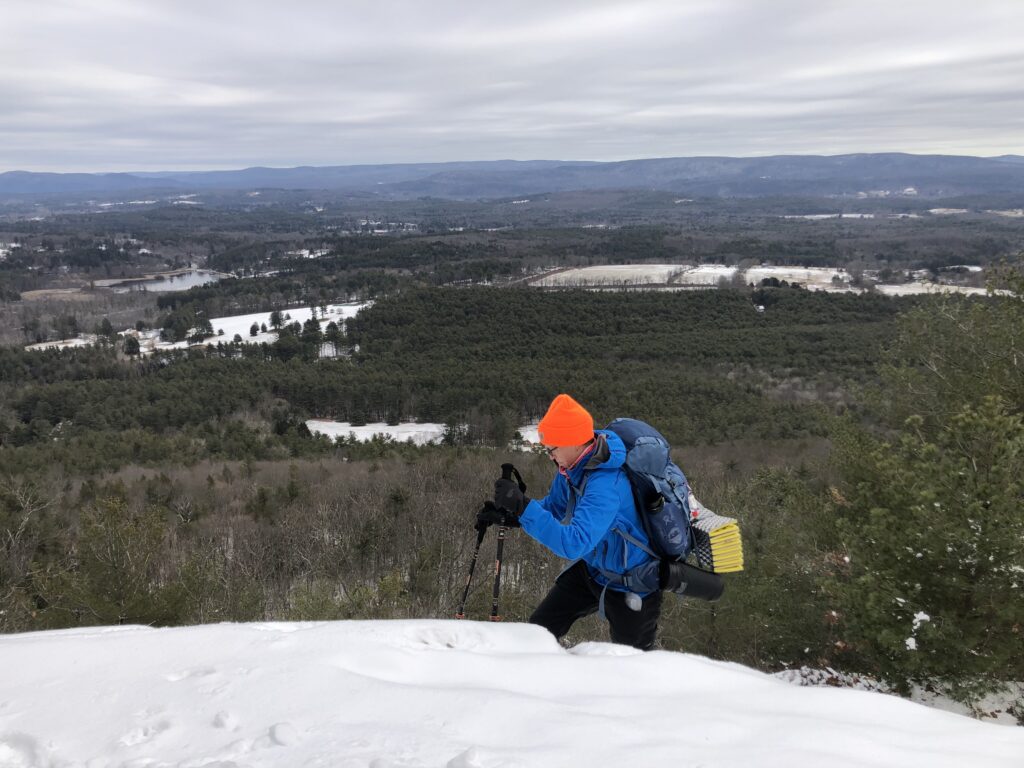 PICK THE STATE
I continued the Appalachian Trail section hiking magic with my brother Scott in Connecticut. Again the back roads were a highlight with the numerous covered bridges to see. But, today the spotlight is on my most recent Appalachian Trail section hiking state.
VERMONT
Hiking the 150 miles over 10 days was a blast. My first day was last summer when my friend Nicole and I were hiking Killington to add it to our list of hiking the New England 67 (4,000 foot mountains). It was cool hiking the other side of Killington, where the skiers and borders never see. We side tripped it up to Pico Peak another ski resort.
That fall we hiked 'the back side' of another famous ski resort-Stratton Mountain. Adding a small 3.8 mile section of the AT.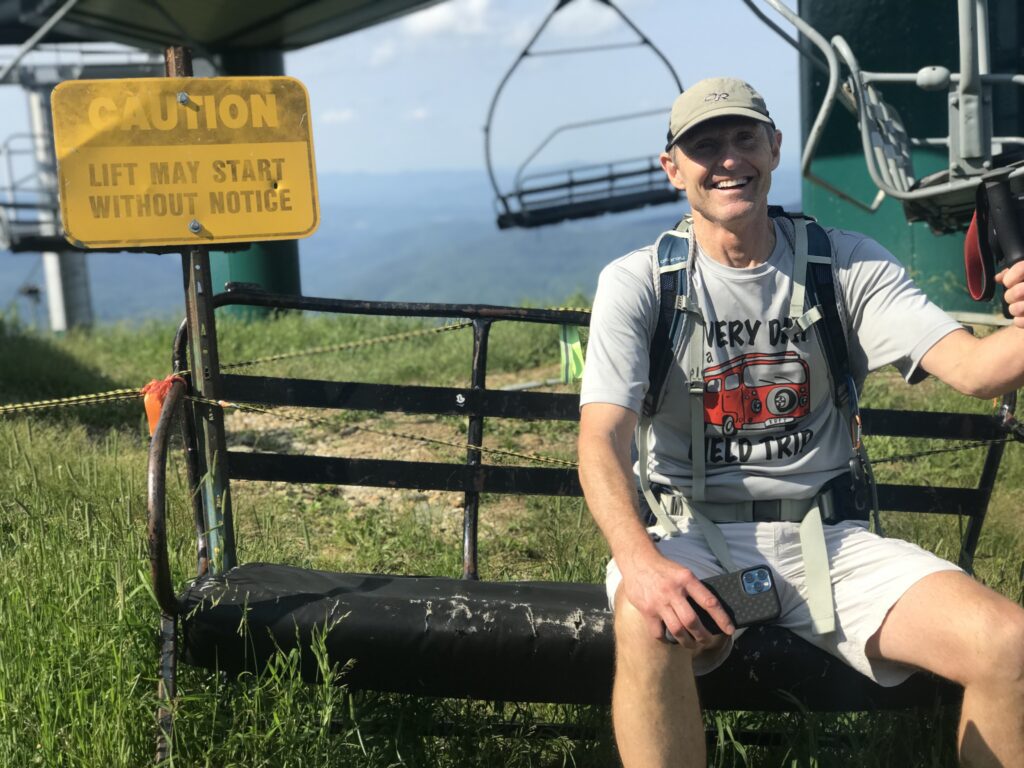 The really cool thing about Green Mountain National Forest is that it is really green, just beautiful. And it can be yours to enjoy, section hiking just might be your ticket, as it was mine. A Vermont Appalachian Trail section hike is done by people traveling in for days at a time. Or by, people like me driving in for a day or two
My brother Scott and I did the Southern most portion of the trail. Hiking from Route 9 in Bennington to the Massachusetts border. Road highlights for this hike, were driving in Stamford, Vermont a sister town to the town in Connecticut where I was raised. And the wildlife highlight was seeing a very rarely spotted American Marten.
YOU PICK THE MILEAGE
I had one more shot of autumn on the trail. With my friend Mark, hiking the Glastenbury Wilderness a 22.6 mile remote section of the Appalachian Trail. This mud slosh of a hike, took a little longer than planned, so we hiked out in the dark. The most amazing part of this section was how wet our feet were. A result of the snow at the beginning of the hike, and the constant mud.
I enjoyed passing through quaint Vermont towns on the Molly Stark Trail, while driving to the trailheads. You never see these towns, if you thru-hike the woods.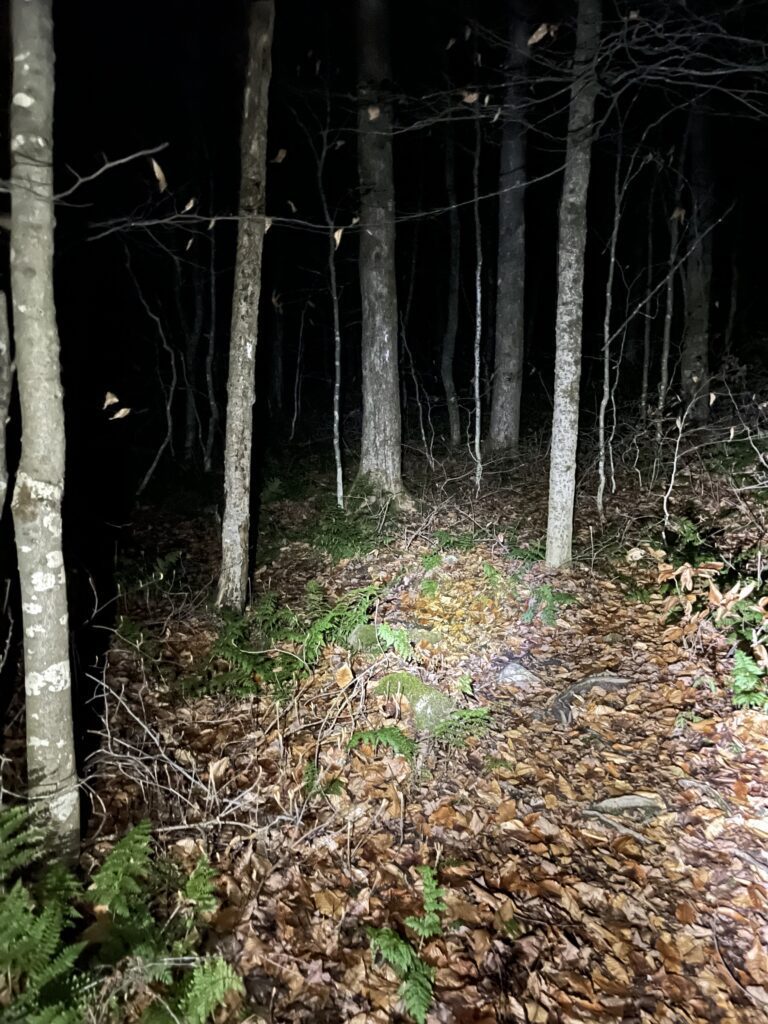 For my winter hike, I decided to flip flop the trail and start at the Northern terminus at the New Hampshire border. This flip flop caused me to think about the new towns we started to see, simply driving to trailheads.
GREAT CUISINE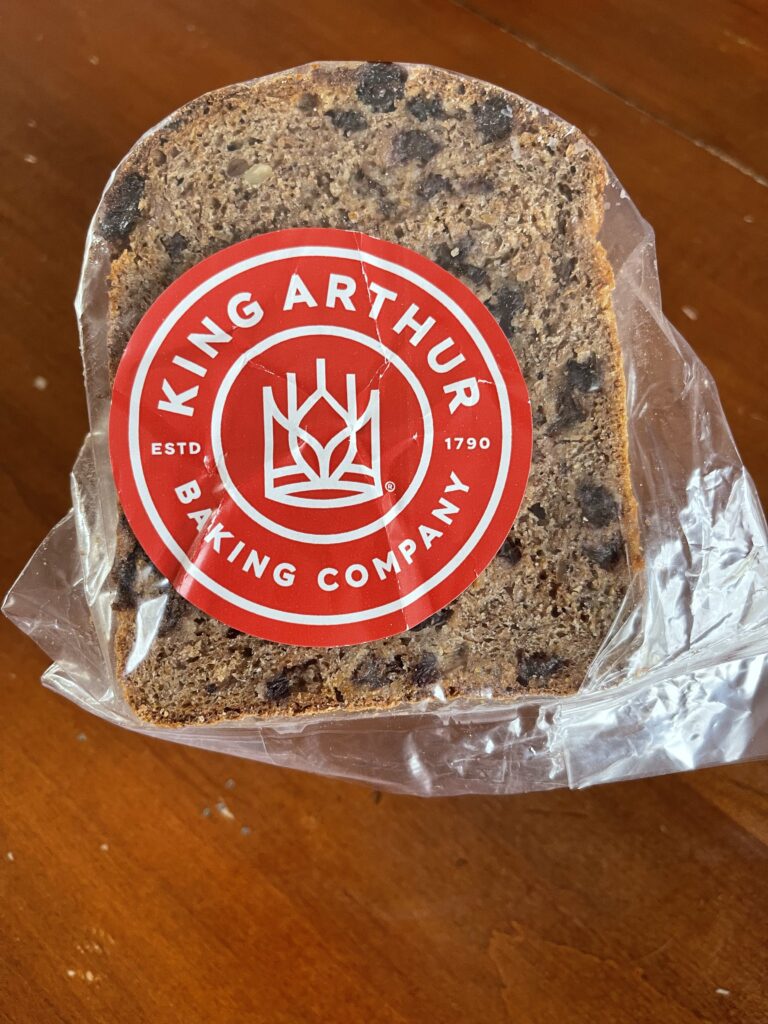 Our treat for breaking trail through fresh snow for this hike was a visit to King Arthur Baking Company in Norwich VT.
I did not return to the AT in Vermont for four months. It was Spring and perfect for a section from beautiful Woodstock to Tigertown Road. And I could not wait for my post hike meal.
I have spent some time in Woodstock and know of so many things to do. If it was still winter we may have looked to ski at Suicide Six ski area, but I had my eyes set on Marsh-Billings-Rockefeller National Historical Park. We did not get out of the woods in enough time to really enjoy the park, but we did grab some pizza at Ransom Tavern.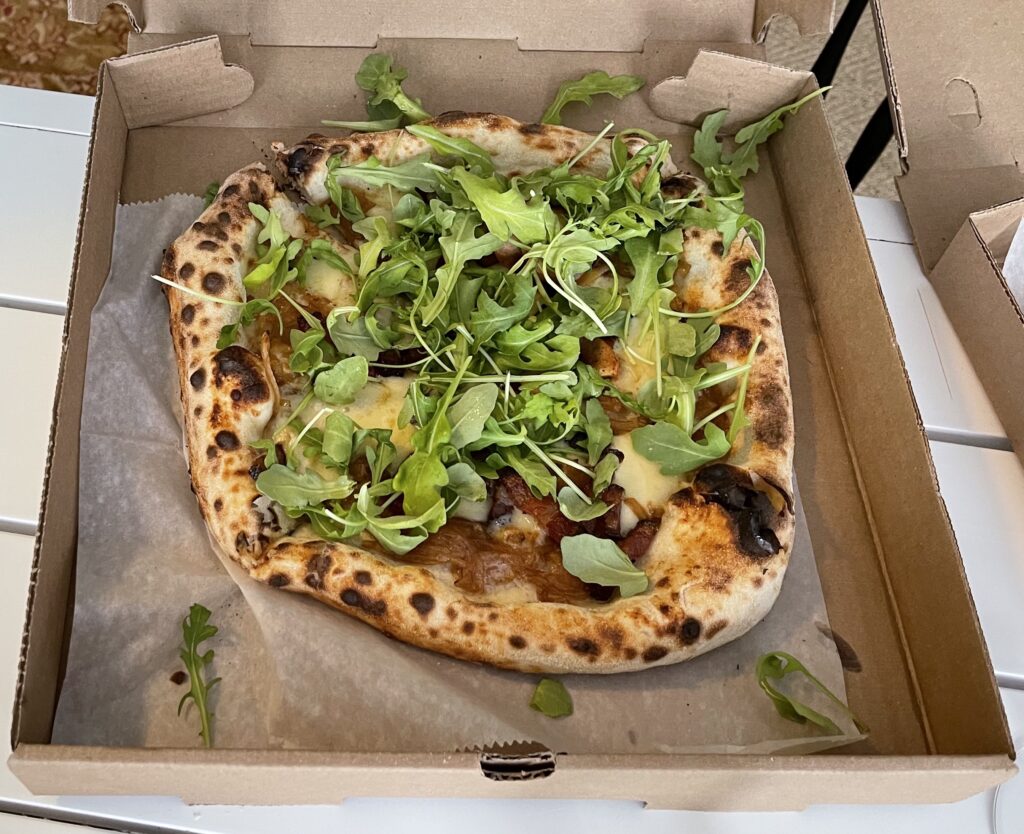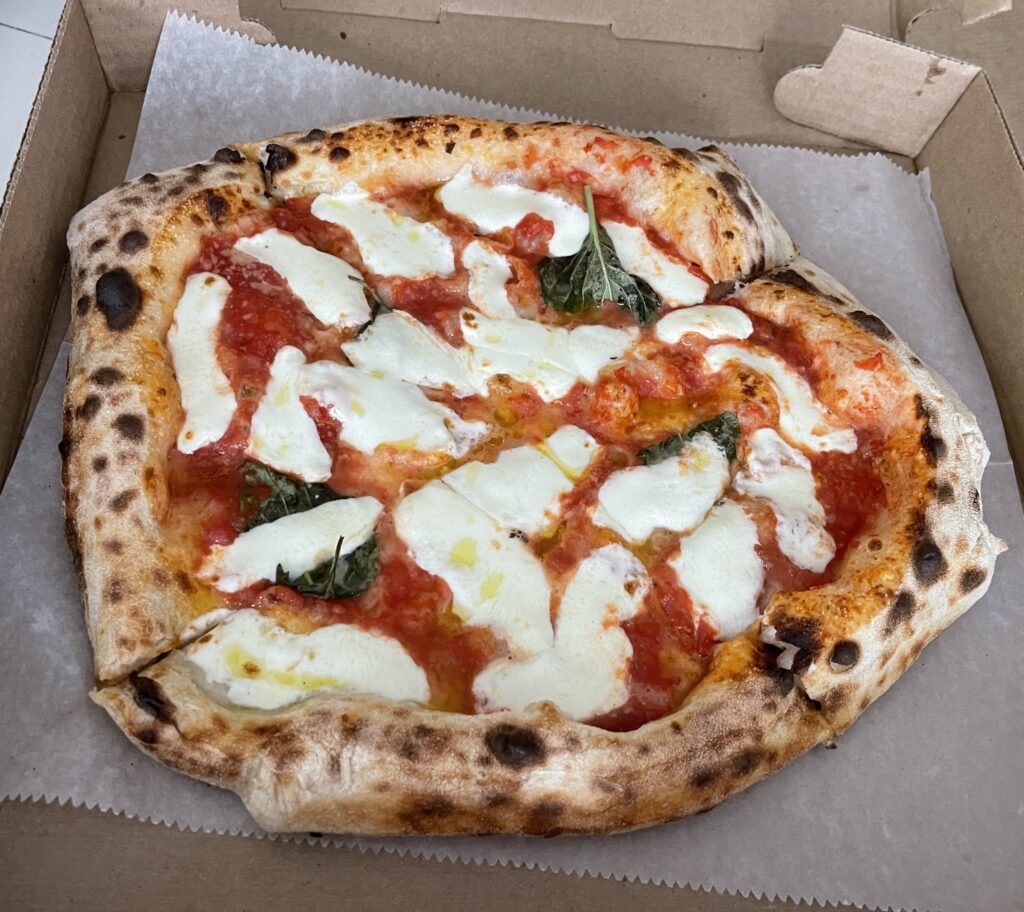 We would get back to Woodstock again, for a great 18 mile section from River Road in Killington (check out Thundering Falls) to Route 12. Our post hike meal was a beauty at The Woodstock Inn. Additional driving on Routes 4, 12 & 106 brought many fabulous miles into play.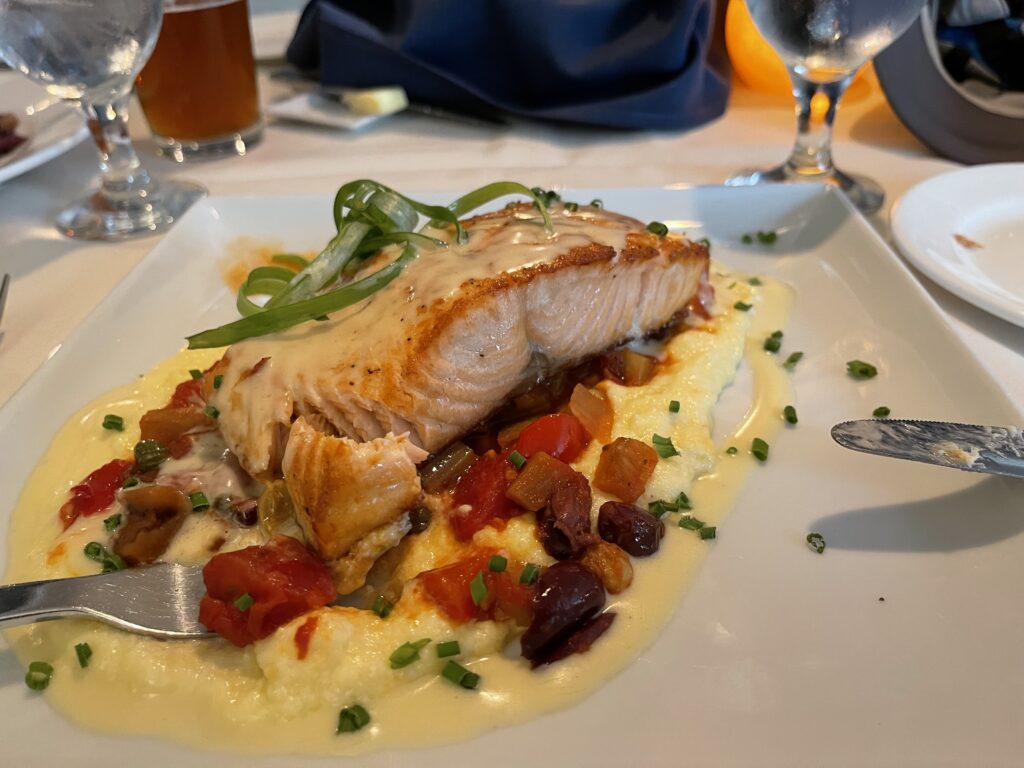 UNIQUE LODGING
Scott and I returned to Vermont with an overnight planned so we could notch a few more miles with less driving. I literally stumbled onto Mountain Meadows Lodge near Killington as we were hiking on the trail. We loved our time at this cool lodge, and the blueberry pancakes were a great carb load for our day two hike. We covered a lot of trail from Brooklyn Road in Danby at the beautiful White Rocks National Recreation area to River Road in Killington just past the glorious Thundering Falls. The scenic driving was top notch on Routes 4, 100 & 103.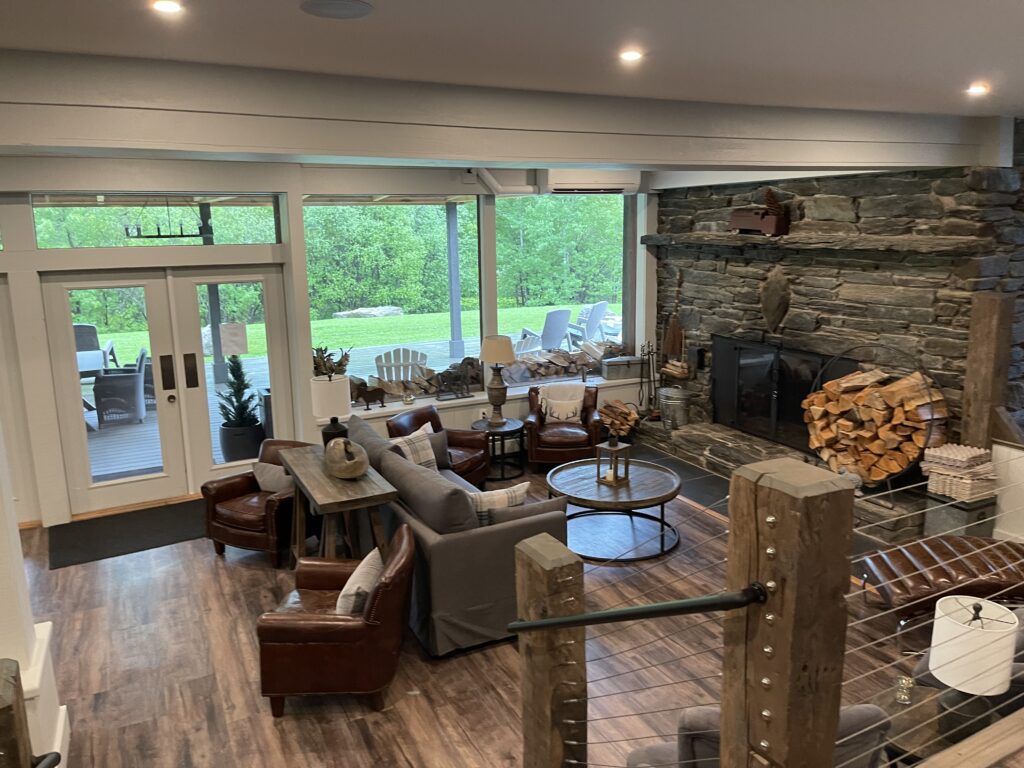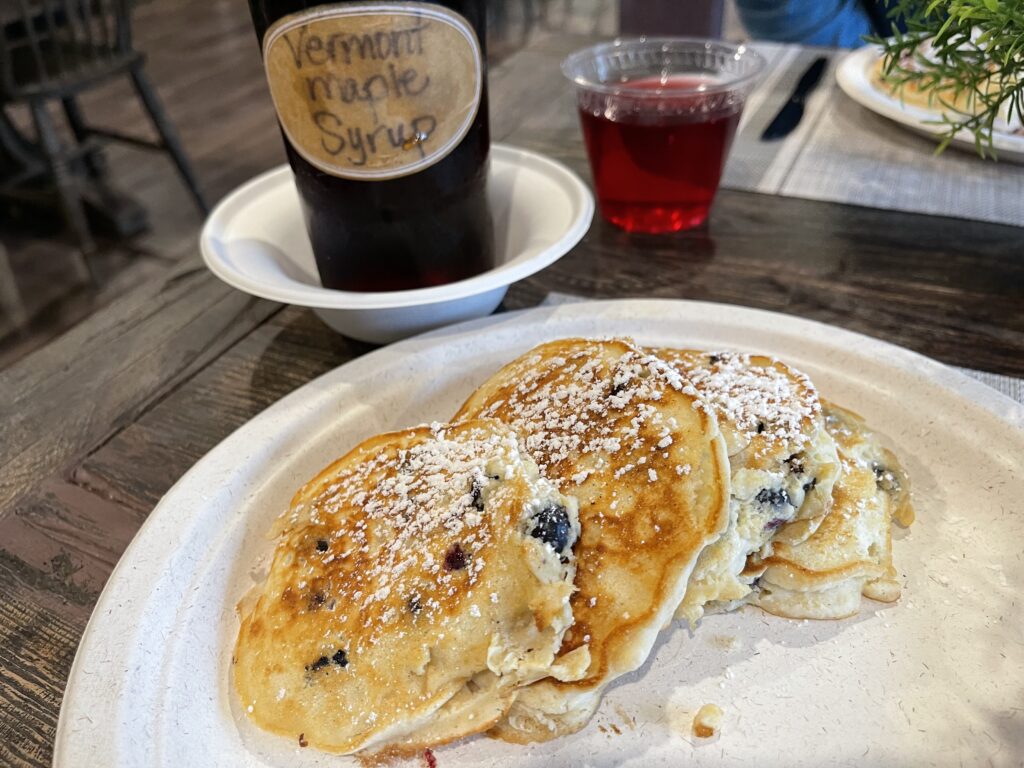 We really had to earn our post hike meal on a Tuesday out of season at Killington. Most of the restaurants were closed. We finally succumbed to putting our name on the list, waiting almost two hours to eat, but enjoying every morsel at Casey's Caboose.
WATERFALLS
There are so many waterfalls on the trails, and the big question for the section hiker is: How long do you want to sit and marvel at its beauty?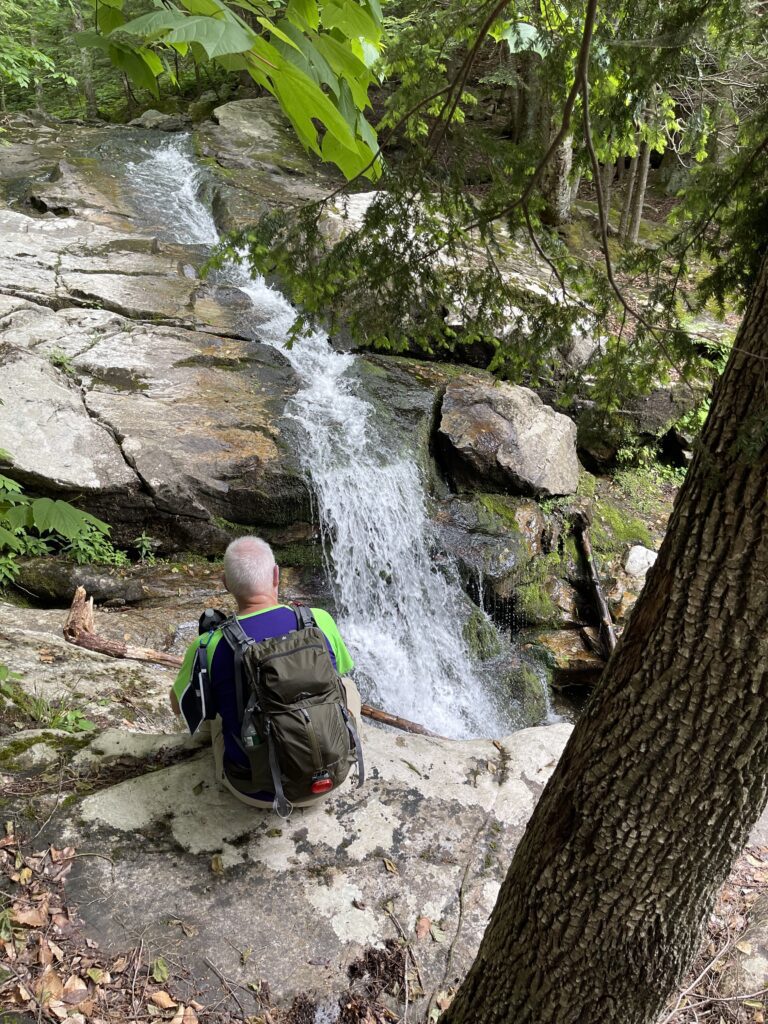 FRIENDSHIP
My last two days in Vermont to complete the 150 miles on July 3 & 4. included one day with my friend Mark. He joined me for day one and we covered a strong 18 miles over another ski area (Bromley), and other peaks. Mark and I enjoy so many great conversations while on the trail, we have the Celtics, Yankees, Red Sox, Dodgers to talk about. We have college baseball, our families, our work, and always the great political conversations (this topic may be off base for some).
Having a friend on the trail makes the day go by much faster than hiking solo.
The driving report on this day was much of the same for Vermont. Awesome! The miles of beauty on Routes 7, 11, 30 & 140 are remarkable.
REALLY COOL BRIDGES
Picture this, you are hiking in the woods, you may or may not see a soul for miles. Just you and the trees, the trail and perhaps the song of the birds. When out of nowhere you see this really cool structure. Not only is it cool looking, but it helps you cross a body of water without getting your trail runners wet. I simply cannot resist taking the photo, and they never look as good in the picture as these works of art do while on the trail.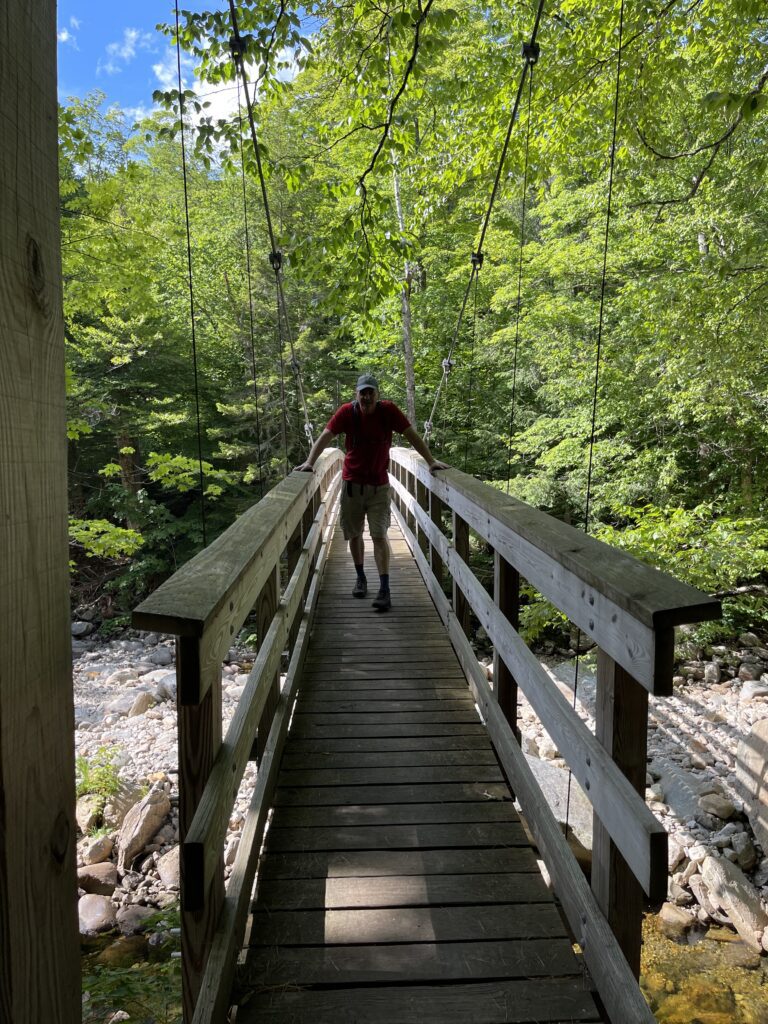 The AT tends to have some really cool bridges. Volunteers, who work with groups like the Green Mountain Club, help build these to aid hikers while traversing over bodies of water.
COOL PLACES TO STAY
Pulling up to bunk at a famous ski resort on July 3 will always make a field trip in itself. Following the hike with Mark, I stayed the night so I could finish my Vermont Appalachian Trail section hike the next day, solo.
First, I would find a great piece of Swordfish at Verdi at Stratton Village, followed by the most amazing dessert (sorry I did not take a photo). The deconstructed s'mores was amazing. It came out in a glass dome, with a smoke filled inside, once the server lifted the dome, the kiss shaped marshmallow and chocolate mousse was infused with smoke and was the perfect mix of smokey and sweet.
With a full stomach I needed to walk around a bit. I stopped to watch the Dave Mathews cover band, and enjoyed the atmosphere of this slice of Americana.
FIREWORKS
On this last night in Vermont, Stratton Mountain resort was kind enough to supply a great fireworks display. Certainly a great way to spend the last night of a section hike.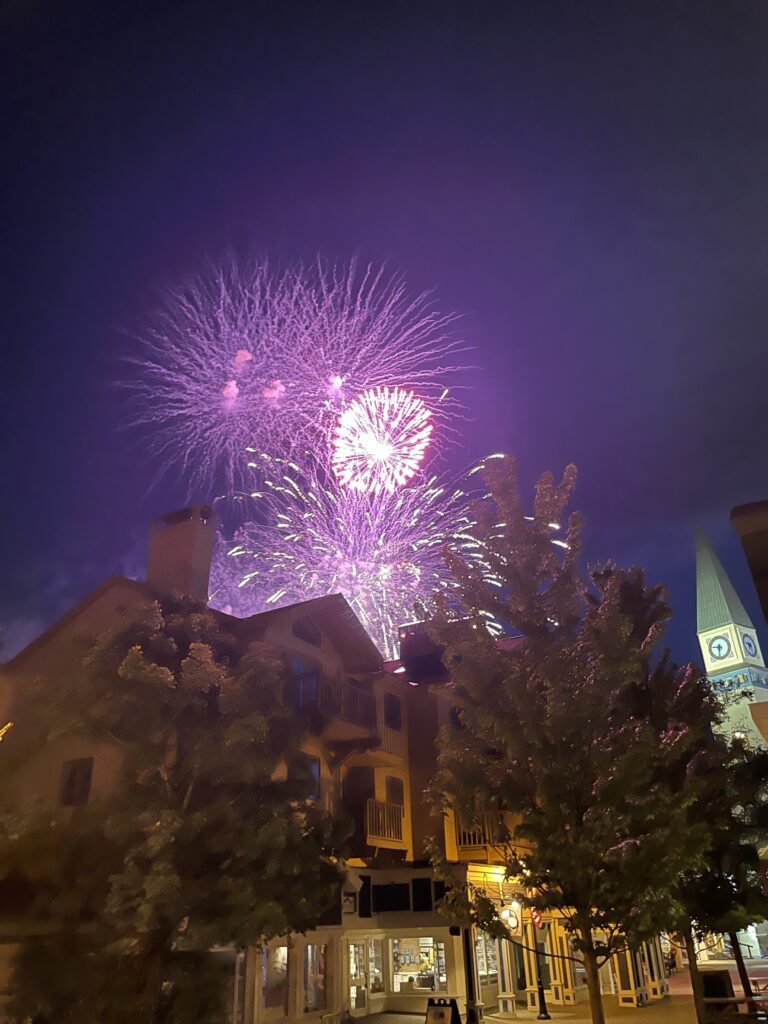 Many ski resorts offer so many things to do in the summer, from mountain biking, to cross country ski training (wheels), hiking, golf, dinning and more. http://www.stratton.com
FREE GONDOLA RIDES
Since I left off at the top of Stratton Mountain last fall, I did not have to hike to the summit, instead I took the free Gondola ride Stratton provides for AT hikers who choose to come off the trail and spend the night. I had been to the resort skiing during the winter with my daughter, and it was great to see the mountain in a green hue instead of the winter white.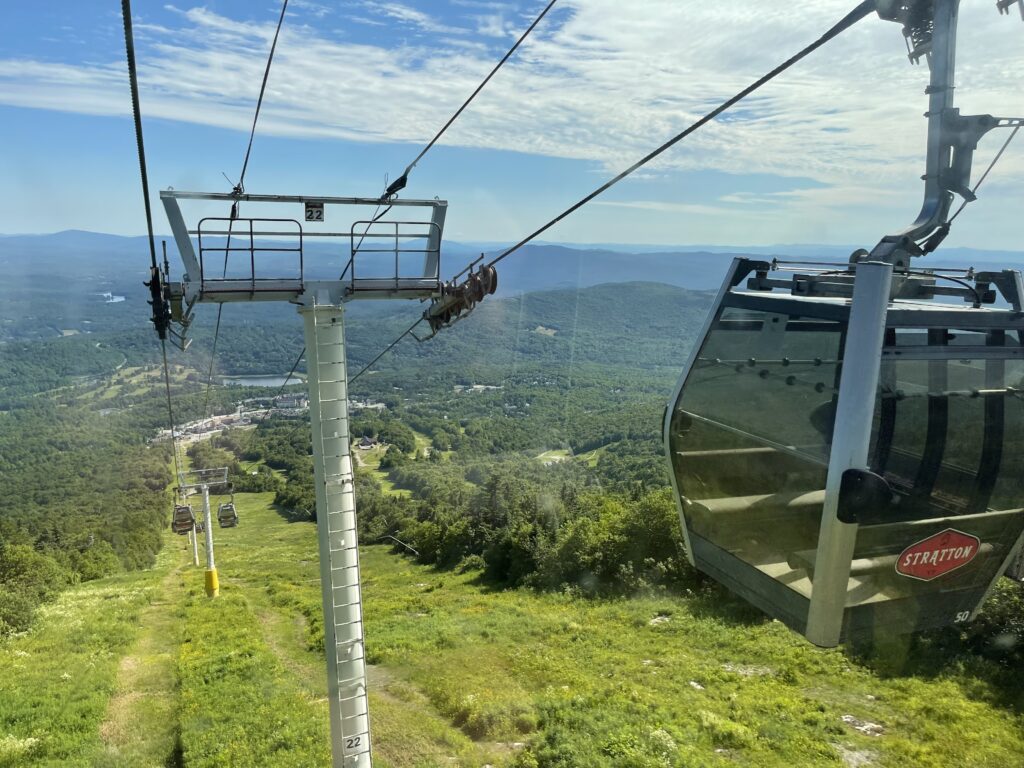 There is a short .75 mile trail from where the Gondola ends to the summit, when I arrived at the summit, there was not a soul in sight.
REALLY COOL FIRE TOWERS
Three of the 16 Fire Towers remaining in Vermont are on the AT. Stratton Mountain, Glastenbury Mountain and Killington. Actually, the Killington Fire Tower is a quick spur trail away from the AT. http://www.firelookout.org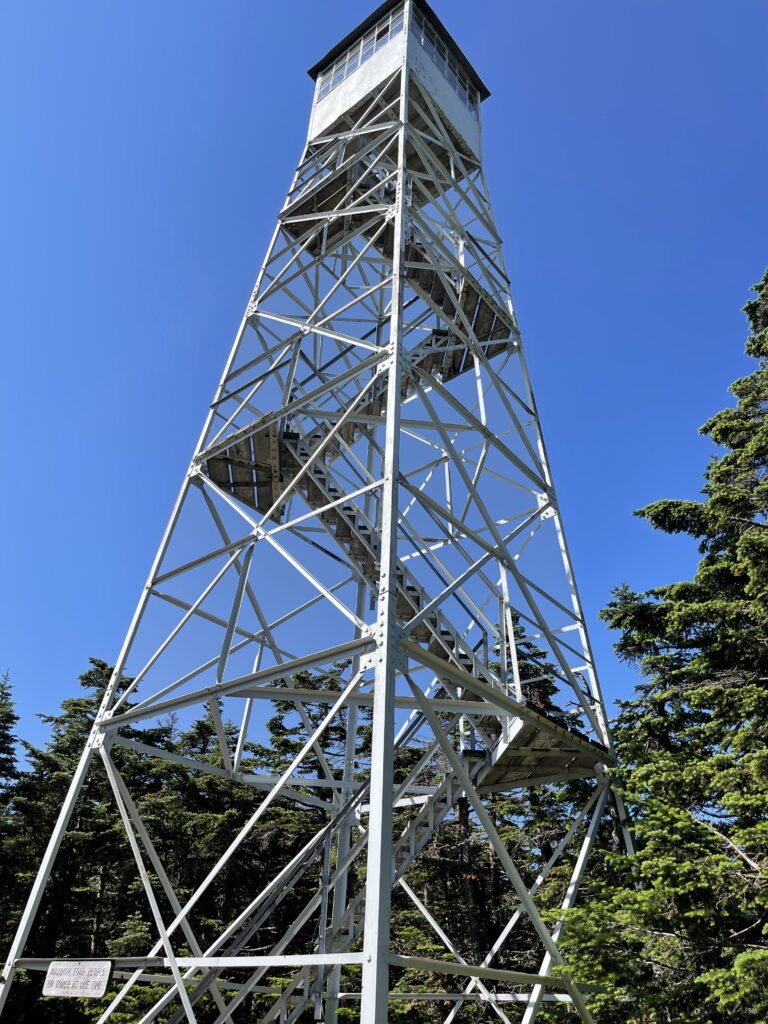 I did not climb the Fire Tower at Stratton Mountain my first time on the summit. This time, I had the tower to myself as I was the only person on the summit at 9:45 AM on Independence day. So I climbed to the top, enjoyed the views to Massachusetts, the Adirondacks of New York, New Hampshire and more of the beautiful Green Mountains of Vermont. before heading back to the AT.
CRYSTAL CLEAR PONDS
My last day on the AT in Vermont included a nice stroll down Stratton Mountain to Stratton Pond, the largest Pond on the Long Trail. Stratton Pond was like so many Ponds I have seen on the trail. So clear and pure that you feel like jumping in for a dip. Thru-hiking would make the number of ponds just blend together, forgetting each one, just another pond. I like knowing them by name, and try to remember the trees, the water and something special about them.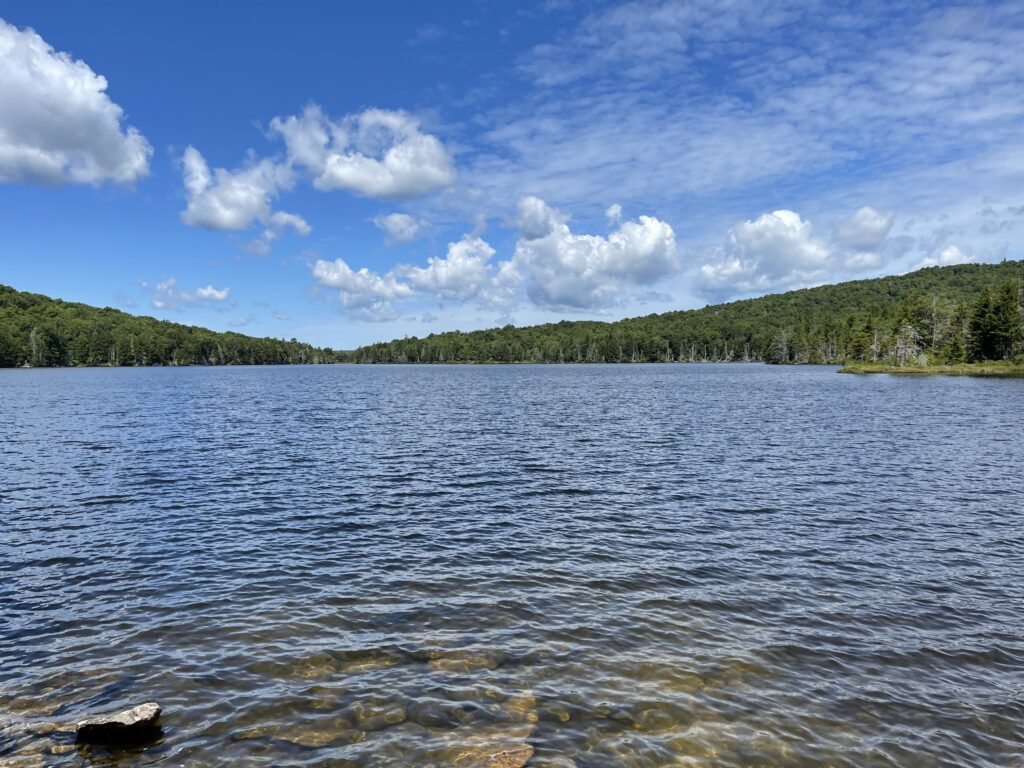 I tend to hike faster when I am out solo on the trails. But, on this day I decided to learn what other section hikers are thinking. So, I stopped and had some conversations. I asked them why do you section hike?
SURVEY SAYS
One Man hiked with his two teenage sons. One son had autism, they hike for Autism and it is the perfect way to enjoy time together and connect with the autism hiking community.
Camping limit of two or three days. Gives them the opportunity to camp to their limit and achieve their goals in the states they are hiking
Three recent college grads wanted to spend time together, but not commit to being on the trail many months at a time.
Some just want to hike the trail in their home state
Many just did not want to camp.
They wanted to see more of the state, besides the trail.
FIND TRAILS TO SECTION HIKE
There are so many great long trails across the United States for you to start your own section hike. Below are several long trails for you to explore.
Continental Divide Trail: New Mexico, Colorado, Wyoming, Montana
Pacific Crest Trail: California, Oregon, Washigton
Buckeye Trail: Ohio
Arizona Trail: Arizona
Ice Age Trail: Wisconsin
Mountains to Sea Trail: North Carolina
North Country Trail: New York, Pennsylvania, Ohio, Michigan, Wisconsin, Minnesota
Florida Trail: Florida
Long Trail: Vermont
LONG TRAIL
The Long Trail was the first of the long trails. Created in 1910 and completed by the Green Mountain Club in 1930. The Long Trail and AT share the trail for 100 miles from the Massachusetts border to Maine Junction East of Killington. At this junction, the AT heads East to New Hampshire while the Long Trail heads North to the Canadian border for another 172 miles.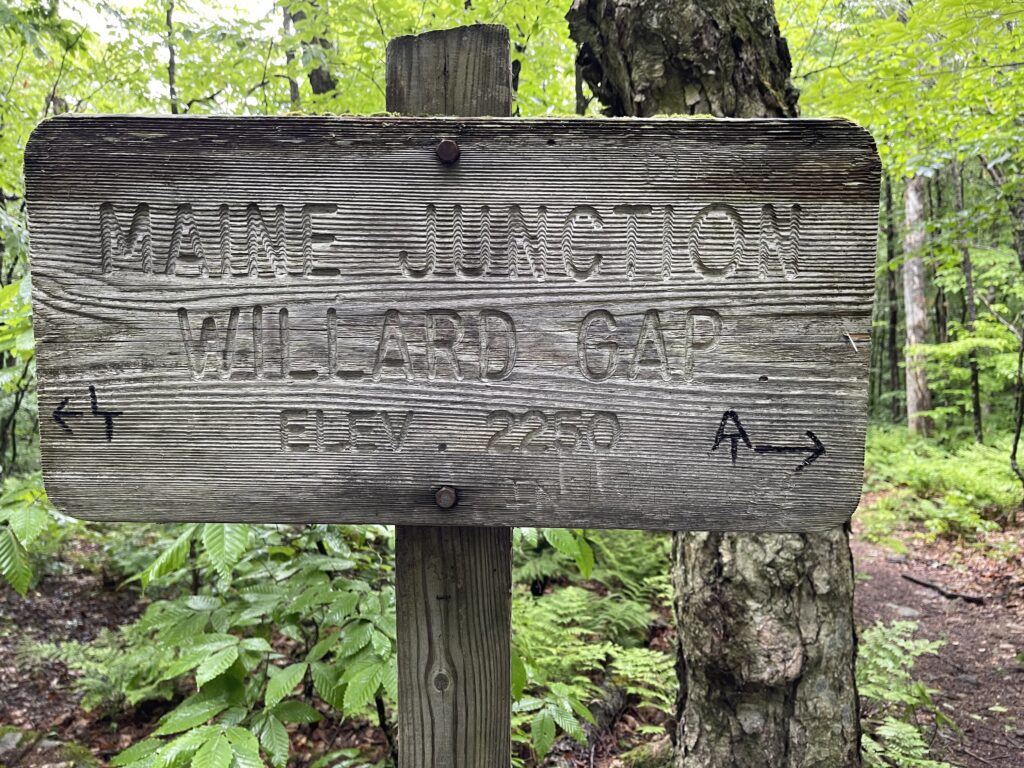 There are so many Long Trails to choose from, I hope you start your section hike soon and remember to enjoy all they have to offer.
For more EVERY DAY IS A FIELD TRIP blog posts https://everydayisafieldtrip.com/blog/
Join our FB EVERY DAY IS A FIELD TRIP COMMUNITY
Follow us on INSTAGRAM @everydayisafieldtrip